So guys I think I have encountered a miracle!!!!!!!!!!!!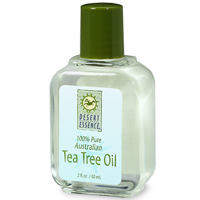 My itching has subsided… not so much my dandruff.
Well before I used the tea tree oil I did not remove the dandruff like I should have so I am unsure of the oil's capability to reduce dandruff however, the oil's ability to reduce dandruff is real! Although I used the tea tree oil on my already dandruff filled hair I want to day 75% of the itching stopped the following day.
Isn't that amazing?
I used 1/4 parts tea tree oil and 3/4 parts water. It doesn't get any better than that guys!
The only con is that the smell is really potent so I mask it (or try) with Oyin Handmades Juices and Berries.
I am going to use this spray probably 2-3 times a weak and keep you posted =)