I took a well needed visit to the doctor last week and inquired upon my new found constant headaches. It turns out, my diet is overworking itself. My doctor recommended that I cut out any unneeded supplements other than my already used, multivitamins.
Unfortunately, the Cinnamon and Honey method has to be thrown out because I rather be at a constant weight than to have my head pounding every day. Sadly along with the honey and cinnamon, I also have to discontinue my use of green tea supplements which boost my metabolism. My weight lost is out at a halt to regain stability with my overall health.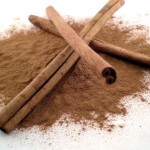 In terms of the method:
I have not used it for an adequate period of time to give you an honest opinion, but I can say that I gained a pound!
Yea, I know it was only a pound but I wasn't expecting to gain, I was supposed to lose. However there could be so many factors that contributed to the pound.
I suggest you readers try it for yourselves though, and let me know the results!
On the upside….
No more disgusting honey and its partner cinna'min lol
Cia E.