If you don't know me by now, then you should know that curry and tea are two things I probably could not live without. It is impossible to escape my Jamaican culture whether I am here living in the states or taking a brief hiatus in Japan. Most of the food that connects me to my culture have a staining property which never really bothered me until I realized that these flavor filled foods don't do well with white surfaces.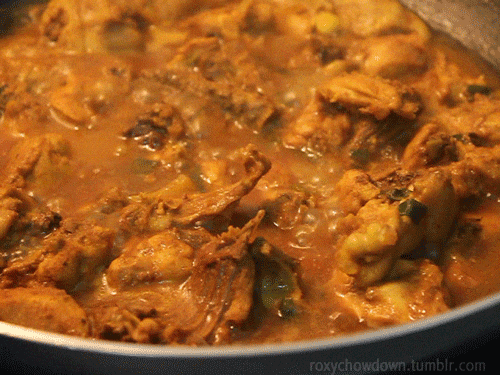 Have you every spilled curry on a counter top, or a substance like it, and struggled to get the stain out? Imagine training to do to the same scrubbing process to your teeth. Seems like hard work, right?
Due to my ignorance in these past 26 years, I never thought my teeth could stain as the dentist usually just compliments how straight and healthy my teeth, while completely overlooking the fact that my teeth could be whiter. Don't get me wrong, my teeth are not highly stained but who wouldn't want pearly whites if given the opportunity?
I have never tried any type of
teeth whitening kit
before, and in fact, the most initiative I have ever taken to even
whitening my teeth
is to just brush really hard and pray for the best. With my wishful thinking ending in failures, you can imagine how excited I was when
Smile Brilliant
contacted me to do a review on their
teeth whitening kit
. I was assured that this
whitening system
was super flexible and that's all I needed to hear to proceed.
What do you receive?
This
home whitening kit
was cool to use in my opinion. I expected to receive some sort of teeth
whitening strips
like you see on the commercials, but
Smile Brilliant
made me feel a little more important. When you first go online you choose which
whitening kit
works best for you. If that means you need a kit that will help with super dark stains, there is a kit specifically set up for that. I received the kit for light stains which include:
· 3
professional teeth whitening gel
tubes
· 3 desensitizing gel tubes
· 3 sets of impression materials (catalyst & base paste)
Before starting the process the company sends you a clay mold and impression trays to fit both your upper and bottom teeth outlines to use for the treatment.
Once the company receives the impressions, they then send you back your own
custom-fitted teeth trays
. The
whitening trays
fit like a glove! Seriously!!! I was amazed by the outline and structure of the impressions as the initial mold captured my teeth perfectly!
How does it work?
There are five simple steps needed to have this
whitening kit
work its magic.
1. Apply ¼ of the
whitening gel
tube to the front of the bottom and top teeth impression.
2. After applying gel to the impressions dry teeth to the best of your ability and insert impressions for 45mins-3hours. A gradual build in time is suggested.
3. Remove the
whitening trays
and wash them thoroughly and set to dry. While trays our drying, proceed to brushing your teeth with toothpaste to get rid of excess gel.
4. Apply 1/4 of the desensitizing gel to the front of the
whitening trays
and insert the trays to dry teeth for 15-50 minutes.
5. Remove and rinse the tray. Spit out and excess gel you may have left in your mouth but DO NOT eat or drink anything for 30 minutes after the whitening process.
The F word….
What I love about this
at home whitening kit
is its flexibility. After 12 hour shifts, the last thing I want to do is set up and appointment at the dentist to get a whitening treatment. Having a
whitening kit
right in the comfort of my home is a better fit to match my exhaustion levels. I love that I can do the treatment and cook dinner or even binge watch my corny shows like, Young and Hungry or Orange is the New black on Netflix.
Tips for the wise…
When I first started this treatment, I can honestly say that it had no effect on my teeth. I was a little deterred from completing the process. When I reached out to customer service and explained that I wasn't having much luck with the product, Jessica, the representative, inquired about my last cleaning. Truth be told I hadn't had a cleaning in two years *Covers face with blanket in embarrassment. *
After getting my cleaning I could see dramatic differences in the whitening process. Though my teeth didn't show build up I, had two years' worth of buildup on my teeth that required a deep cleaning that I have been neglecting. In order to have optimum use of this product make sure you have had a deep cleaning in at least a year before using this product!
My final thoughts….
I honestly love this product. Though my results weren't drastic is does make a difference! Initially the burning that was associated with the whitening gel was a bit unbearable, but once I figured out that using a brush or wet q-tip to spread the gel in the tray can alleviate the sensitivity, it has made the process easier. I can definitely see myself purchasing more gels to help with the whitening process.
But wait there's more....Giveaway
Now my Nearly Perfect Peeps, you know that I couldn't have possibly talked about this great product without having something extra in there for you too right?! Smile Brilliant has been super nice enough to give one of my lucky readers, and viewers a chance to win their own free teeth whitening kit. All you have to do is enter by clicking the link below! The giveaway is open for only 1 week! YOU MUST ENTER THROUGH THE LINK TO BE COUNTED!
Giveaway is for $139 credit- and is open to USA, UK, Canada, and Australia residents
Giveaway link:
www.smilebrilliant.com/g/nearlyhair
If you can't wait, use the code:
Nearlyhair15
to get $15 off your own teeth whitening kit.